ARC Project
AUTHENTIC
audience,
RELEVENT
to the student, and tied to the
COMMUNITY
Throughout this school year, your Capstone instructors have designed six project based learning units for you (and your team) to complete and demonstrate your learning. For your Senior Capstone culminating project, you will be designing and completing your own project in a similar fashion that encompasses a topic you are passionate about or a topic you desire to know more about. You will select your learning objectives, your assessments, and a relevant audience to showcase your new in-depth learning that you have acquired throughout the completion of your project.
---
Calendar
April 11 Monday
Introduction to ARC Project
​
April 11 thru April 18 (due date)
Work on ARC Project Board Proposal and receive Project Teacher approval before proceeding to project.

April 18 (Project Board Proposal due date)

April 26 (Research Essay REVISED draft due date)

May 2 (1000 word Final Draft Research Essay due date)

May 10 (Professional Webpage due date)

May 13 (Outline/Storyboard for Presentation due date)

May 16 (Recorded Practice of Presentation due date)

May 19, 20, 23, 24 (Presentation/Video/Demo due date)


Week of May 23
Personal Webpage Final Exams


---
Grading Expectations can be found by reviewing these attached grading rubrics found below.
Powered by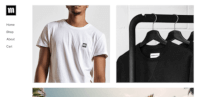 Create your own unique website with customizable templates.